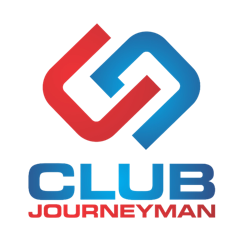 WELCOME TO
Club Journeyman
Where a match is delayed, postponed or rearranged and is intended to be played with fans in attendance, tickets are non refundable and will be valid for the rearranged date in the event of a change of date, time or venue. It is the customer's responsibility to be aware of any such changes.
In the event that a match is played behind closed doors or at a reduced attendance due to COVID and that as a result, Club Journeyman is unable to provide tickets, a full refund or credit (if preferred) will be offered depending on whether the respective football club providing this package offers a refund or credit to Club Journeyman. If paid using an existing credit then a new credit will be offered.
In the event that the customer cannot attend due to COVID as a result of but not limited to government or airline travel restrictions/cancellations, quarantine restrictions, passenger illness, non compliance with club entry requirements or change of heart, no refund or credit will be provided.
Note that package inclusions may differ as a result of COVID and that no liability can be accepted for any difference in package provided versus standard package as advertised.
GENERAL TERMS & CONDITIONS
STANDARD TERMS AND CONDITIONS FOR SALE OF GOODS (PURCHASE ORDER)
YOUR ORDER REFERRED TO OVERLEAF OR ATTACHED IS ACCEPTED ON THE BASIS THAT THE TERMS AND CONDITIONS BELOW SHALL APPLY TO THE ORDER AND ANY
SUBSEQUENT CONTRACT BETWEEN US. PLEASE READ THESE CAREFULLY. THESE TERMS AND CONDITIONS WILL NOT AFFECT ANY STATUTORY RIGHTS WHICH
YOU MAY BE ENTITLED TO FROM TIME TO TIME AND WHICH BY LAW CANNOT BE VARIED OR EXCLUDED.
1. Formation of a Contract
1.1 Acknowledgment and acceptance of this order by you must be made signing the duplicate order enclosed with it.
1.2 This order shall be accepted entirely at our discretion and shall constitute a legally binding contract between us and you and such contract is hereafter referred to in these terms and conditions as "an order".
1.3 These conditions shall override any contrary, different or additional terms and conditions contained or referred to in any quotations, estimates, prior order forms or other documents from us. No addition, alteration, substitution or waiver of these terms and conditions will be valid unless expressly accepted in writing by us or a person authorised to sign on our behalf.
1.4 Nothing in these terms and conditions shall prejudice any condition or warranty expressed or implied, or any legal remedy to which we may be entitled in relation to the goods / and or the work the subject of this order.
1.5 These terms and conditions shall be construed in accordance with the laws of England and shall be subject to the exclusive jurisdiction of the English courts.
2. Specification
All goods supplied by us shall be in accordance with our current price list as published from time to time and further specifications or descriptions expressly listed or set out on the face of the order. Where goods are unavailable, an equivalent alternative will be offered.
3. Acceptance
3.1 You will be deemed to have accepted all goods upon their delivery by us to the address/email address specified in the order.
3.2 We must be informed in writing within 2 days of acceptance of the order of any changes, alterations, reductions or cancellations. We reserve the right to retain any deposits or charge in full for any goods supplied or fabricated where cancellation is not made within the period specified.
4. Delivery and Risk
4.1 Unless otherwise stated in the order, the price quoted includes delivery to the address/email address specified in the order.
4.2 Whereas we will try to ensure compliance with any delivery times and dates given, such times and dates are an estimate only. We will not be responsible for any loss whatsoever arising from or consequential upon delay in delivery.
4.3 Risk in the goods shall pass to you upon delivery.
5. Title and Payment
5.1 We warrant that we have good title to the goods and will transfer such title as we have in the goods to you pursuant to paragraph 5.3 below.
5.2 Unless otherwise stated in the order, payment of the price of the goods comprised in each order shall become due before delivery.
5.3 Title to the goods comprised in the order shall not pass to you until you have paid the full price, although we reserve the right to sue for the price once payment becomes due notwithstanding that title may not have passed.
6. Price
6.1 If the rate of value added tax (VAT) increases between the date of your order and the date of delivery we will add the necessary additional amount of value added tax to the price of the goods.
6.2 If the price of the goods increases for any other reason between the date of your order and the date of delivery we will notify you of this and give you the choice of accepting the price increase or cancelling the order in which case any deposit paid by you will be refunded in full.
7. Damage in Transit
We will replace free of charge any goods proved to our satisfaction to have been damaged in transit provided that such damage is notified to us or the carriers in writing within 7 days of delivery.
8. Force Majeure
8.1 We shall not be liable for delay or failure to perform any of our obligations under this order if the delay or failure is caused by any circumstances beyond our reasonable control.
8.2 For the purposes of this condition, "force majeure" shall include, but not be limited to acts of God, war, terrorism, civil disorder, industrial dispute, fire or explosions.
8.3 Upon the happening of a "force majeure" event we shall be entitled to a reasonable extension of time for the performance of our obligations.
9. Guarantees
We do not provide additional guarantees.
10. Exclusions
10.1 We do not exclude liability for death or personal injury, however we shall not be liable for any direct loss or damage suffered by you howsoever caused, as a result of any negligence, breach of contract, misrepresentation or otherwise in excess of £1,000.
10.2 We shall not under any circumstances be liable for any indirect or consequential loss howsoever caused whether by negligence, breach of contract, misrepresentation or otherwise.
10.3 We or our insurers shall not be liable or investigate any claim for loss unless you have given written notice to us within 7 days of its occurrence and given us or our insurers every facility to investigate such occurrence.
11. Complaints
We aim to provide a high level of service. If you do have an enquiry or complaint regarding the goods provided by us please address them to info@clubjourneyman.com or or call +44 (0) 207 0961313.
12. Delivery
12.1 Delivery of the tickets shall be deemed to be made on the earliest occurrence of either; collection of the tickets by the Customer from the Seller, or delivery of the tickets by the Seller to the Customer, or delivery of the tickets by the Seller to a third party carrier for delivery to the Customer.
12.2 Any dates quoted for delivery of the Tickets are approximate only and the Seller shall not be liable for any delay in delivery of the Tickets however caused. Time for delivery shall not be of the essence unless previously agreed by an authorised representative of the Seller in writing.
12.3 Tickets will not be issued to the Customer prior to receipt and bank clearance of payment in full of the Price in respect of the relevant hospitality package. Following receipt of the price in full from the Customer, the Seller shall attempt, but not be obligated, to dispatch the Tickets and any ancillary Event information to the Customer no later than 3 days prior to the Event.
13. Return, Refund
13.1 No returns or refunds will be provided. Where an event is moved for example, due to TV scheduling, the tickets will remain valid for the rearranged date and kick off time.
13.2 In the instance that an event for which tickets/hospitality packages have been purchased is cancelled, a refund will be limited to the face value of the tickets provided only and excludes any refund for ancillary items purchased such as (including but not exclusively) packaged hospitality, accommodation and travel costs.
13.3 Refunds over and above the face value of event tickets are at the discretion of Club Journeyman.
14. Customer Service Queries
14.1For Customer Service queries contact info@clubjourneyman.com or call +44 (0) 207 0961313
15. COVID Specific Terms & Conditions - updated August 2020 and relating to future bookings.
15.1 Face masks must be worn to gain entry and once inside the stadia. It is each guests' responsibility to take their own face mask. If you are denied access due to not having a face mask we accept no responsibility for this and have no liability for it. If you remove your face mask inside the stadium and are requested to leave we accept no responsibility for this and have no liability for it.
15.2 Social distancing will apply at all stadia and fans can only sit next to others within their social bubble.
15.3 Photo ID must be taken to the ground.
15.4 At certain stadia the name of the guest will be printed on the ticket. ID may be cross checked to your ticket. If you are refused entry because the name on the ticket is incorrect we accept no responsibility for this and have no liability for it.
15.5 We must be provided with all guest names at the time of booking. We must also be provided with any other requested details that match what we are being asked by individual clubs and venues. These can include but are not limited to a phone number, address, and email address.
15.6 If you have or suspect that you have COVID 19 and cannot attend the game we accept no responsibility or liability for this and will not refund the price of the package.
15.7 If guests' temperature is checked on entry to the stadium and you are not allowed entry we accept no responsibility or liability for this and will not refund the price of the package.
15.8 Guests enter stadiums at their own risk. We accept no liability or responsibility if after the game a guest gets ill and believes this to have been caused by attendance to a stadium for which we have sold a package.
15.9 Guests must inform us if they believe they have COVID 19 or are showing symptoms in the 14 days prior to the match.